Are You Looking For A Warehouse Space In Palsana?
Ashish Estate is one of the leading real estate consultancy firms in India. With an extensive 21 years of experience and 100% customer satisfaction, Ashish Estate has made it known as the best real estate agency in Gujarat. We have a database of 9000+ warehouses and industrial sheds. So if you want to get a warehouse for rent in Palsana, Ashish Estate is your best option.
Why should you get a warehouse for lease in Palsana?
Palsana, a town in the Surat district, is the endpoint of the Udhana-Palsana Industrial Corridor. This 32 km long belt is one of the busiest industrial zones in Asia, housing over 1000 metal, pharmaceutical, textile, plastic, and chemical industries. Furthermore, this belt boasts connectivity to Surat airport and ports of Hazira and Magdilla. So getting storage for rent in Palsana is an ideal choice for any industry.
Why choose to invest in Ashish Estate?
Ashish Estate has made its reputation as the top company that always provides its clients with top-class industrial service. Our team of highly qualified professionals puts in tremendous effort, commitment, and dedication to ensure that the clients are satisfied with our work. These are the reasons why you should choose us to get a godown for rent in Palsana.
Services:
Our motto is to provide the clients with the best service and help them in the process of selling, renting, or leasing.

Vast alternatives: With our database, we can provide our clients with a storage solution according to their requirements.

Sale: We also have selling and marketing options for customers who have a

warehouse for sale in Palsana.

Accommodating: We have served a vast clientele so we can accommodate all types of clients and their requirements.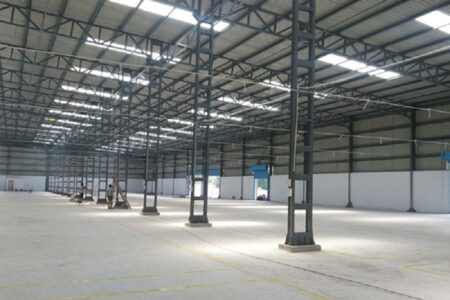 Warehouse, Warehouse in Palsana, Warehouse in Surat