Get The Best Warehouses For Rent In Dahej With Ashish Estate!
Investing in warehouses for lease in Dahej, a port city, has its advantages. Dahej strategic location on the Bay of Cambay has granted the title of the fifth-largest SEZ in the world. Ashish Estate is a top warehouse consultant known for providing storage for rent in Dahej. 
Why is Dahej ideal for your industrial ventures? 
The port city of Dahej is in the Vagra Taluka of Bharuch district known for its ports and the outstanding connectivity it offers. Dahej SEZ (Special Economic Zone) is a joint venture that has been supported by GIDC and ONGC. With the consistent efforts of these organisations, Dahej is now developing a Multi-product SEZ. 
With such a broad reach and connectivity, many companies have approached godowns for rent in Dahej.  Be it chemicals, petrochemicals, fertilisers, dyes, pharmaceuticals, one can find all of them in Dahej. Road connectivity, rail connectivity, ports, land acquisition, cheap & skilled labours, water pipelines, electricity, gas supply and other required raw materials, connectivity to Baroda/ Surat airports are just a few of the many perks of industrial properties in Dahej. 
Find your dream warehouses for sale in Dahej with Ashish Estate! 
Ashish Estate is a leader in warehouses and industrial properties for rent or lease since 1999. With 21 years of experience, we have provided 100% customer satisfaction.
Our modern warehouses leave no room for complaints. They are well-equipped with all the primary facilities like waste disposal facility, transport, water storage facility, visitor parking, power facility, gas facility and good road connectivity. Choose any warehouse from the diverse list of thousands of warehouses in our database and enjoy high-quality services, fast and on-time delivery at budget-friendly prices. 
Fulfil your industrial dream with Ashish Estate today!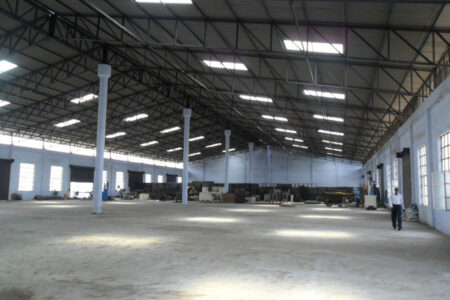 Warehouse, Warehouse in Bharuch, Warehouse in Dahej