On The Hunt For Warehouse For Rent In Kamrej? Look Here!
Kamrej is one of the most promising municipalities and cities in the entirety of Gujarat state. It is one of the few locations in the county that houses companies and industries from almost every sector. Be it automobile, engineering, food, electronics or any other, Kamrej is home to almost every kind of manufacturing company, which is why you should look forward to investing in a warehouse for lease in Kamrej. 
The fact that it is located right on the National Highway 8 that connects Mumbai and New Delhi via Ahmedabad is another reason why an investment in a warehouse for sale in Kamrej is a great opportunity. Located within very close proximity and connected by a great network of roads, the possibilities for industrial and factory related storage for rent in Kamrej is endless. In addition to all of this is the fact that Kamrej has excellent water facilities, power connectivity and gas connectivity, all of which just goes further to prove the array of opportunities that Kamrej holds. 
Why is Ashish Estate an Expert in Warehousing & Industrial Leasing?
Whether you're looking for pre-sale service or pre-leasing, Ashish Expert has all the answers to your investment sales-related problems. We offer our clients with innovative and reliable storage and godowns for rent in Kamrej. When it comes to land administration, we are a leader in the sector, providing the customers exactly what they require and more.
Services Provided by Ashish Estate
Choose Ashish Estate for a surety of getting the best service made available to you at cost-effective solutions. We offer you trustworthy solutions with an array of alternatives to choose from. Ashish Estate is backed by high standards of integrity, unparalleled professionalism and flexibility in the entire structure that ensures that every customer is satisfied.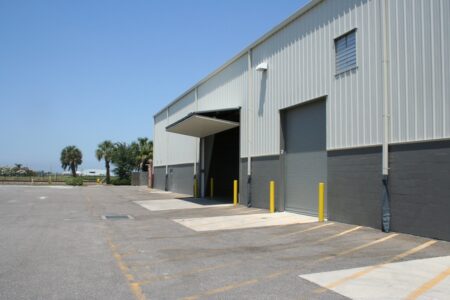 Warehouse, Warehouse in Kamrej, Warehouse in Surat